Is your business foundation set up to come out of this unprecedented time successfully?
These are uncertain and challenging times for many businesses which is why I have being doing business CPR sessions with my clients for the past several weeks to help them get clear on how to navigate this new normal successfully. 
Now I am opening them up to you.  I am committed to helping as many businesses come out of this whole and safe.  If you need clarity on what your business needs to do now to not only survive, but thrive, then a this is exactly what you need. 
Hop in a clarity call with Lauren so we can get you business pulse back and you on more solid ground asap.  
These spots are going faster than Krispy Kremes back in the day so don't wait. 
If you are a business owner who is uncertain about what the next best thing to do is, let's chat!
The premise of business CPR is simple.  To help you get the clarity you need to make the best, most informed battle plan(s) you can to navigate this new normal and unprecedented time successfully.
In today's co-vid craze, I am doubling down on business CPR sessions for all my existing clients and entrepreneurs like you.
Here is why a business CPR session with us could very well be the difference between coming out of this whole or struggling for longer than you need to (or indefinitely…)
Business CPR was designed with 2 goals: To help you maintain or ideally increase revenue up to 20%, while simultaneously decreasing business friction and costs up to 40%.
The reasoning behind these two goals is simple….cash flow will determine how your business weathers this challenging time.
Business CPR is the best fit for businesses who:
Cannot see the best, most simple way to bring in revenue right now
Have too many movie pieces floating around and need clarity on what to keep, pause, and cut
Have a team that they need to make the best decisions for, but do not have full clarity on where to start
Need an unbiased third party to help them take a breath, see clearly, and shed light on the right calls that need to be made and the best next step
Know that business CPR is for you?
The next step is simple.  Set up a clarity call with Lauren to make sure our expectations and outcomes are clear.
These calls are limited and booking up fast so do not delay.


p.s. Have you gotten our business triage tool kit yet?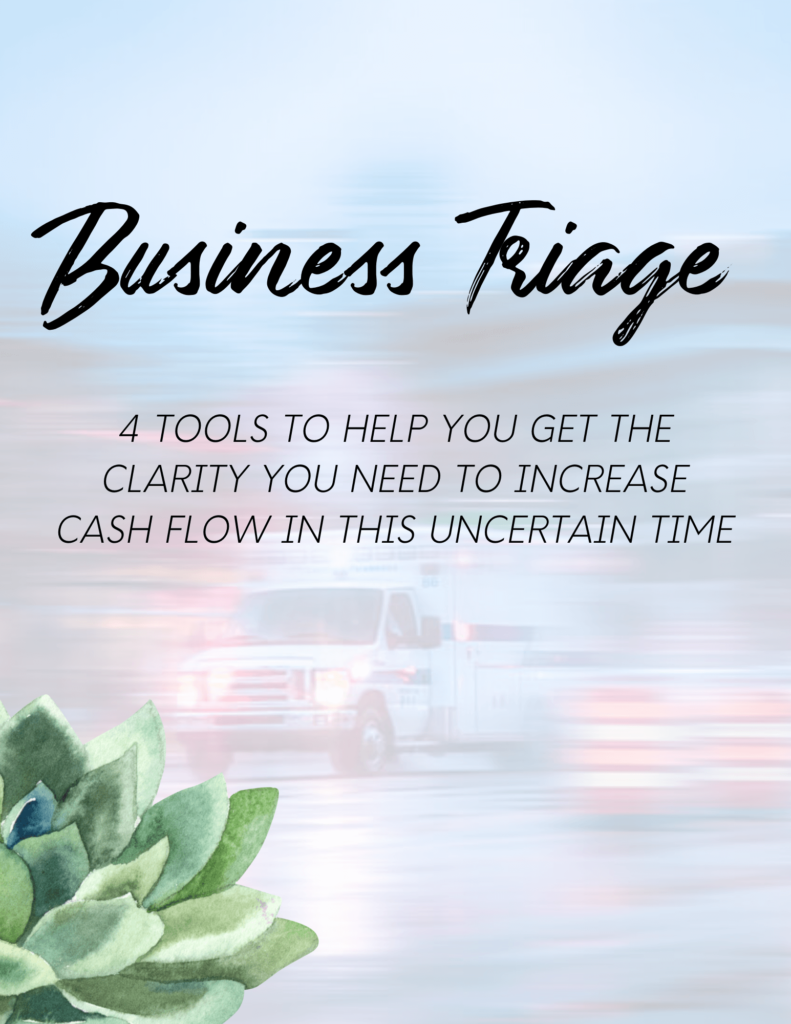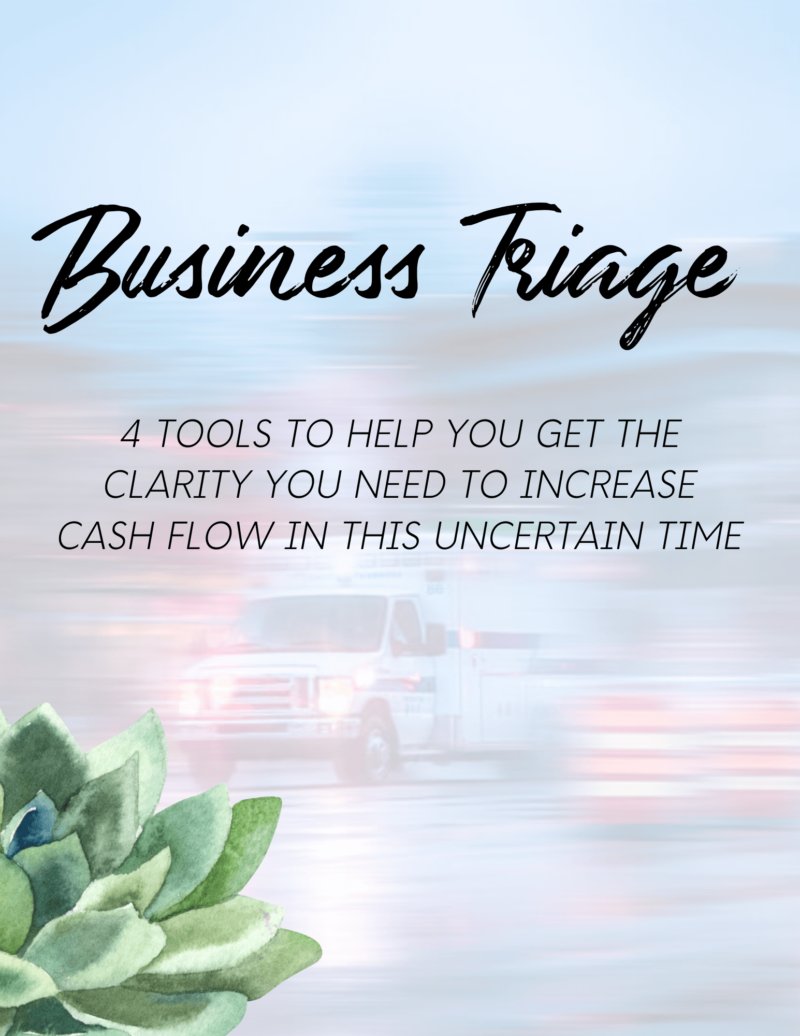 The ultimate Business Triage Tool kit
I know that this is one of the most uncertain and stressful times in history for us business owners. 
If you are feeling overwhelmed, paralyzed, or just uncertain I encourage you to get access to these 4 spreadsheets.  
I have been using these spreadsheets for years with my clients with amazing results and since I am committed to helping as many businesses come out of this whole, I am gifting them to you too! 
If you want to know exactly where your business is at and what you need to focus on to maintain (or even increase revenue) while simultaneously decreasing friction and costs in your business, then this bundle aka tool kit will be just the ticket.
Stay safe out there and good luck triaging your business!