There has never been a more critical time to have the right team.
Other experts agree, it is no longer about butts in seats, it is about the right butts, in the right seats, for the long term.
It is about getting clear on who you have versus who you need to sustain the business with the least amount of team friction and inefficiencies.
It is about proactive hiring, team flow, and helping your team elevate to their full potential.
It is time to make hiring simple, so you can hire and keep the best talent, creating an efficient, cohesive team infrastructure to support sustainable growth through this unique time in history.
How much is not having the right team costing you?
Every day that goes by with a team that isn't ideal costs you not only money but valuable time that compounds everyday.
You don't have a time problem, you have a team problem. 
of employee's first-year earnings are lost in a bad hire
of all new hires are deemed failures by the 18 month mark
average bad hire revenue loss for 74% of companies
increase in new hire retention with strong onboarding process
hours per week of lost productivity
(per employee)
Tell me if this sounds like you…
You feel like you are drowning in working in your business, rather than on your business.
You know you need to expand your team but its hard to see the light at the end of the tunnel when it feels like a gauntlet.
You hear about all these amazing people others have hired but you keep struggling to find the right people. 
Hiring makes sense to you, but the process seems so overwhelming and you are afraid you won't be able to find the right people. 
Or, maybe you have a team already but they are not working together in an efficient manner and training your time, your energy, and your revenue?
What if I told you there was another way?
Well, I have great news! There is another way! This is why I created Hiring Made Simple!
I don't believe you have to walk around like an exhausted pigeon every day and I certainly don't think you need to grind yourself to the bone to get to your goals, you simply need the right team to help you create time leverage!
I have been walking my clients through this step-by-step process for years with massive success and now it is time for it to come out of out 1-1 vault to help more business owners like you rise out of business operator, to business owner.
These are some of the same tools and tactics that are part of my highly sought after Full Potential Teams consulting services.
When you follow this process and implemented the steps, this will forever change how you hire, how you see your team, and the bottom line of your business to the tune of hundreds of thousands of dollars!
How do I know, because it is a proven process and I have seen it happen time and time again!
I designed this to be something you can learn in a weekend and implement immediately. I don't believe you should have to wait to quantum leap!
If you are ready to get your team in order and show your business who's boss… let's do this!
Before Lauren, our biggest frustration we had was feeling like we were at a dead end or worse a never ending carousel of employee turnover! Now we are clear and confident about who we need to hire and how! I know our work with Lauren made a tremendous difference because we have a new staff person and it is starting off extremely well.
Not just from a competency standpoint on their end, but from a coaching and teaming aspect on our end.
Now, if you want the nitty-gritty specifics, this section is for you.
Hiring Made Simple is a go at your own pace DIY program designed to help you understand exactly who you need on your team, who you have now, and how to go out and find the people you need ASAP.
You will finally feel equipped to get through the process of hiring successfully, so you have the right team, in the right time, and running at their full potential.
Hiring made simple will give you:
✔️ Absolute clarity about who you are as a leader and what that means for the team you MUST have around you.
✔️ Team audit ($1800 value) to show you exactly who you have on your team and how they fit into the fabric of your business to help you simply and easily see who is a fit and who isn't
✔️ Job description framework (and sample) to guarantee you get the right people to apply
✔️ Step-by-step application process that will cut your applicant sorting and interviewing time in HALF (I think this is worth its weight in gold, don't you!?).
✔️ An on boarding success checklist to help guarantee that the person you just hired not only stays but thrives to help the whole team level up!
✔️ BONUS: Wealth Dynamics Token ($97 value) This test was created by world renowned entrepreneur Roger Hamilton to help you uncover what your unique entrepreneur genius is so you know exactly who you need on your team to compliment your vision and build an impactful, successful, and sustainable business.
Successful hiring is all about having a plan, sifting through the bs and kissing overwhelm, frustration, and your wasting precious time goodbye!
This is how you can finally get off that hamster wheel and have a full potential team running beside you.
Whether you have a small team or are growing your team, Hiring Made Simple will help you:
The only question you will have is why didn't you do this sooner!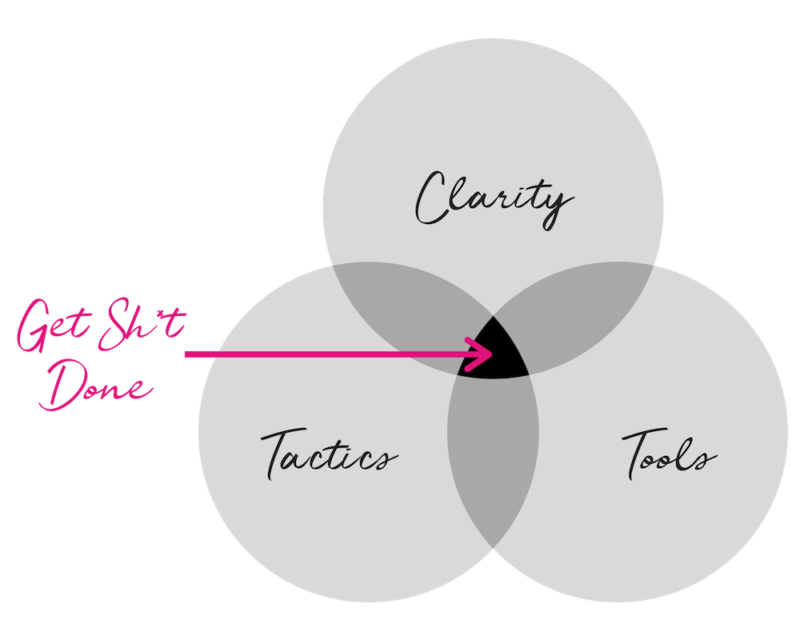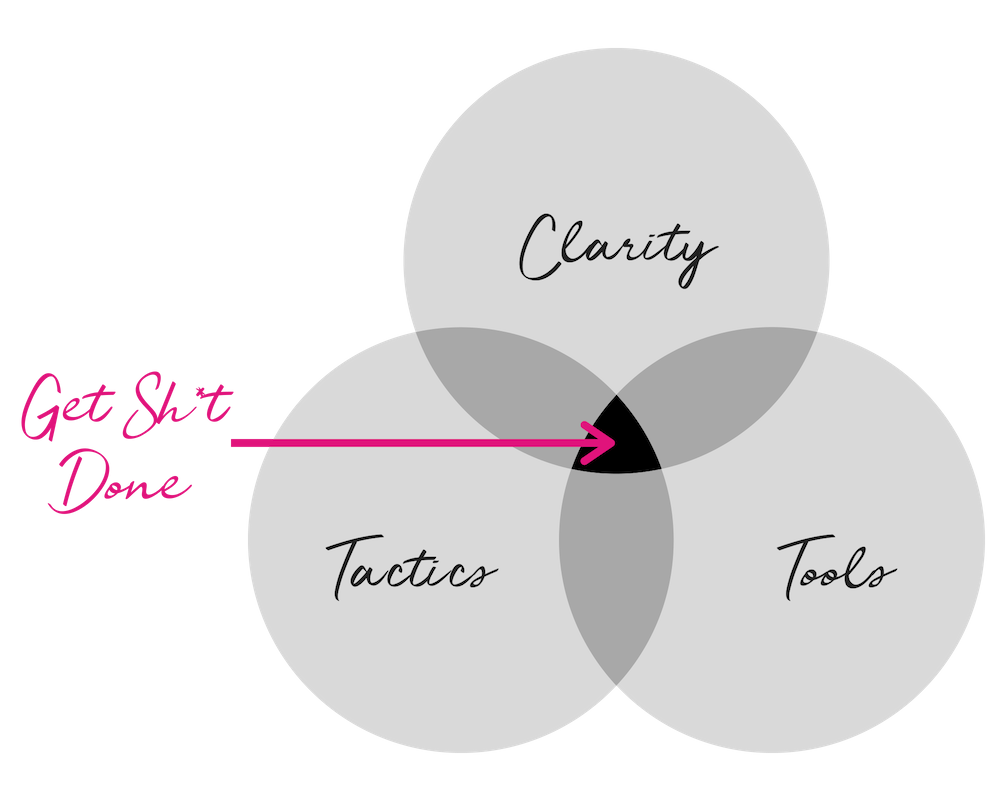 Hiring Made Simple Outline
Who you have now
Get clear on who you need

Wealth Dynamics
Time audit
Future org chart
Role, responsibilities, and definition of success
Clarity is king
Role Breakdown & specifics
Definition of success
Expectations
Who is the type of person you need to succeed
Navigating the Candidate Search Gauntlet
Anatomy of a successful job post
Easter eggs
Filtering out
How to pick the right one…
The best tool to increase ease and efficiency of candidate pathway
Tried and true interview flow
Specific questions to ask to correctly predict their success in the role
Onboarding Success Framework
Setting the right expectations
Promo plans & ownership (those that help create, are more invested)
Metrics for success
See one, do one, teach one
other tools to help you and your team level up to your full potential
What to expect once you say YES!
Once you make the decision to enroll and to take control of your team, you'll get an email from yours truly with your login information and your wealth dynamics test token.
I recommend taking your WD test first.  It sets the stage for success. (it takes about 10 minutes to do)
Then you dive into the materials and get on your way. Easy Peasy!
I didn't call it hiring made simple for nothing 🙂 
It's time to invest in your business, your team, and yourself!
Pricing something that has helped business generate hundreds of thousands in revenue is always a daunting task. 
While my clients pay tens of thousands of dollars to work 1-1 with me, and I love working hand-in-hand with them, I wanted to help more more business owners like you (and if I don't mind saying, we need more amazing business owners like you freed up to work your superpowers!) so I pulled HMS out of Full Potential Teams as a gift to you and the world.
My hourly rate is $1000/hour but I am offering HMS for just $597!
So what do you say?  Are you ready to finally have the best team for you??
Snag your spot, space is limited.
In case you're brand new around here, HI! I'm Lauren Goldstein, the founder and CEO of globally successful boutique consulting firm, Golden Key Partnership. I am fondly known by my clients as the "Business Doctor" and have been helping businesses scale more strategically for close to 10 years.
I help business owners just like you master their operation and leadership strategy so they can increase efficiency, revenue, and impact! 
My superpower is uncovering the root cause of what is keeping businesses stuck at status quo. 
I meld my medical mind with my business expertise to simply and effectively diagnose businesses and help them strategically prioritize what is needed now to get where they want to go. 
Over my almost decade of work in the strategy consulting field,  I have come to recognize that the chasm between good and great is large, but the distance between a great company and an exceptional one that will stand the test of time is 2mm.  
Whether you have a seasoned business ripe for growth or one that grew too fast and now needs foundation strategy support, my innovative approach to strategy, combined with my neuroscience background, is what helps me propel my clients businesses to the next level, and one of the many reasons why people from all over the world choose to work with me.
I'm also a three-time entrepreneur with both local and online businesses, so needless to say, this isn't my first rodeo. I've successfully used the exact same strategies I walk through with my clients and myself – I don't just talk the talk, I walk the walk right alongside you!
Collectively I have helped dozens of businesses double revenue, 3x profits, expand their impact and bring in over millions of dollars in revenue from the operations and team strategy we create together.
We've got answers! Here are our most common questions.
p.s. There is no better day than today...
Experts say that there has never been a more critical time to get your team right and make sure they are the best people to see your business to the other side of this great pause.
Stop waiting for your unicorn to show up.  It is time to get your team tuned up so you can have a bigger impact and helping the world with your business.
You know what they say, if you do nothing, nothing will change.
But if you're ready to step up as a leader and have the best darn team around you, Hiring Made Simple – this step-by-step process – will show you exactly how to do it.
There's no better time then now.
No more overwhelm, avoidance, grinding away, or stress… all the information and help you need is here, ready and waiting for you…
You can do this! I am beyond excited to welcome you to Hiring Made Simple and help you level up your team, your business, and your bottom line!

Let's Make Hiring Your Perfect Team Simple
There's never been a more critical time to have the best (and most efficient) team around you!
Every day that goes by with a team that isn't ideal costs you not only money but valuable time that compounds everyday…
What are you waiting for?
Virtual Hiring Made Simple Program ($2600 value, at least!)

Implementation worksheets and examples to help you learn these tools and tactics so you can implement them successfully moving forward.​

BONUS: Wealth Dynamics Test
to help you uncover what your unique genius is as well as how you can best achieve wealth, communicate with others, and thrive. ($97 value)
One (1) breakthrough call with Lauren to get even more personalize clarity and support around your wealth dynamics profile and what that means for the team you have and the team you need. ($1,000 Value)

30 day complimentary access to The Scaling Society's monthly Golden Office Hours for Q&A ($97 value)

Virtual Hiring Made Simple Program

($2600 value, at least!)

Implementation worksheets and examples to help you learn these tools and tactics so you can implement them successfully moving forward.​

BONUS: Wealth Dynamics Test
to help you uncover what your unique genius is as well as how you can best achieve wealth, communicate with others, and thrive.

($97 value)

BONUS: Top Tools to Save Your Time & Sanity! A comprehensive list of the best tools I have found to help you get sh*t done and kick butt while doing it! (priceless)
Two (2) 1/2 day strategy sessions with Lauren to deep dive into your business, you as a leader, your current team, your future team and how all these moving pieces together to build a more efficient, profitable, and sustainable business. ($15,000 value)

90 day complimentary access to The Scaling Society's monthly Golden Office Hours for Q&A ($291 value)

Wealth Dynamics Token (1) + Team Dynamics Token (5) see how you and your team fit together. ($597 Value)

BONUS: Momentum made simple session to elevate you from business operator to business owner - so you can run your day instead of the other way around.

Complimentary access to Virtual Hiring Made Simple Program ($2600 value, at least!)